Breaching The COVID-Barrier
Dear Fellowship,
We fully intended your prayers and support to compel an expanded effort in Cuba in 2020. Cuba suffers the highest rates of abortion in the world today. The Cuba drive would identify a national leadership team and get started on a nationwide strategy to train Christian leaders in the Gospel of Life and pregnancy crisis intervention. Your co-laborers in Siboney are ready to showcase their approach to rescuing moms and their babies.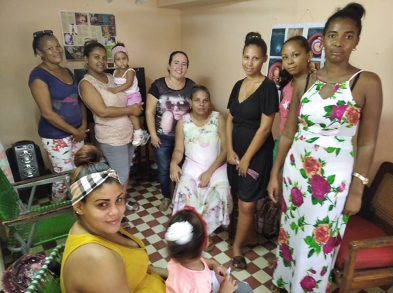 Best Laid Plans…
COVID made it impossible for us to travel to Cuba or for people to travel within Cuba.
For two years we traveled around Colombia to meet Christian leaders and train them to teach biblical bioethics in a sharp, but simplified way. Their goal is rapid reproduction: hear it…obey it…share it. Our 4 Questions Training leads to 4 resolutions—a passion to:
TREASURE

human life,

REJECT

abortion,

EXPERIENCE

God's forgiveness, and

RESCUE

the innocent.
Only near the end of 2019, did we see a potential leadership team emerge in Colombia. Our plan for 2020 was to fashion a team and a national strategy. COVID made it impossible for us to meet in person and build a team.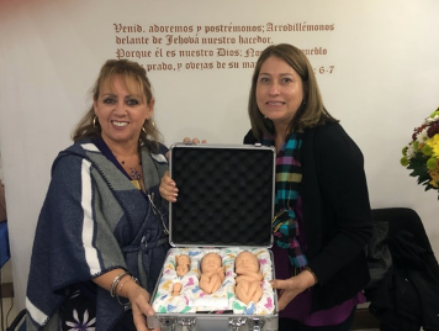 Breaching the COVID-Barrier
Seeing how persistent COVID is and how far off normal air travel and public assemblies may yet be, we decided to breach the COVID barrier another way.
We led a 4-Questions Training in Miami with several churches. We taught in English, but we broadcast on Facebook and YouTube in Spanish. To my delight and shock, 174 leaders from across Latin America attended!
They joined from countries we have never been to: Argentina, Venezuela, and Mexico.
The largest number, 42, dialed in from the Dominican Republic.
In Cuba, where no one had internet in their homes a year ago, people dialed in from Santiago, Contramaestre, Moron, and Siboney.
Stunningly, we especially breached the barriers in Colombia. We had groups register from Bogota, Medellín, Cali, Bucaramanga, Córdoba, Soacha, Villavicencio, Girón, Puerto Gaitán, Bruselas, Cartagena, Ciudad Guayaba, Viota, Pereira, Montería, Magangué, Maní, Yumbo, Chiquinquirá, and San Sebastián.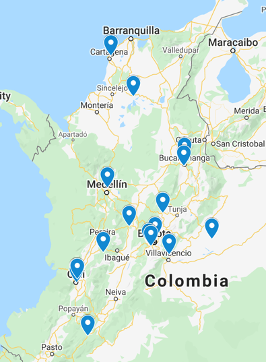 That's 20 cities and towns altogether!
The gates of hell (and COVID) can slow things down. But they cannot prevail, if we do not give up.
Thank you for partnering with us. Please don't give up,