This Should Not Go Unchallenged
Dear Fellowship,
What, beyond the Bible itself, prompts you to sacrifice so much to bring the gospel of life to countries suffering the highest rates of abortion?
A Double Offense
Thirty years ago, I was pastoring a small church in the inner city of Boston. Abortion was largely an academic debate to me at the time. One Sunday, God lanced a boil among us. Women stood, wailing in grief as they told of their past abortions. Then the men stood up, confessing to be the driving force. Soon after, we realized that while we were guilty for shedding innocent blood, we were also targeted. Abortion is particularly marketed to minority neighborhoods. Today, while Black and Hispanic women make up 25% of the female population, they suffer 67% of all abortions. The sheer injustice of seeing the business of abortion aimed at our minority community struck me as a double offense.
In 2006, I began researching where this double offense appeared most obvious. While Boston had 6 abortion businesses, I mapped over 35 abortion businesses in Miami, all of them trafficking in the shedding of innocent blood, and almost all of them based in minority neighborhoods.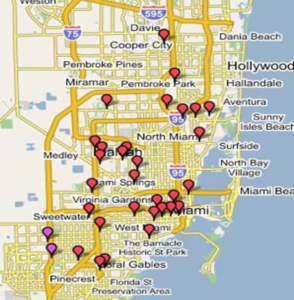 Abortion Businesses in Miami Minority Neighborhoods
It goaded me. "That is not right! That should not go unchallenged." When I showed this map to our Black and Latino pastors and other Christian leaders in Miami, they agreed to work together to set up minority led, ultrasound-equipped, pregnancy help clinics in the neediest neighborhoods of Miami.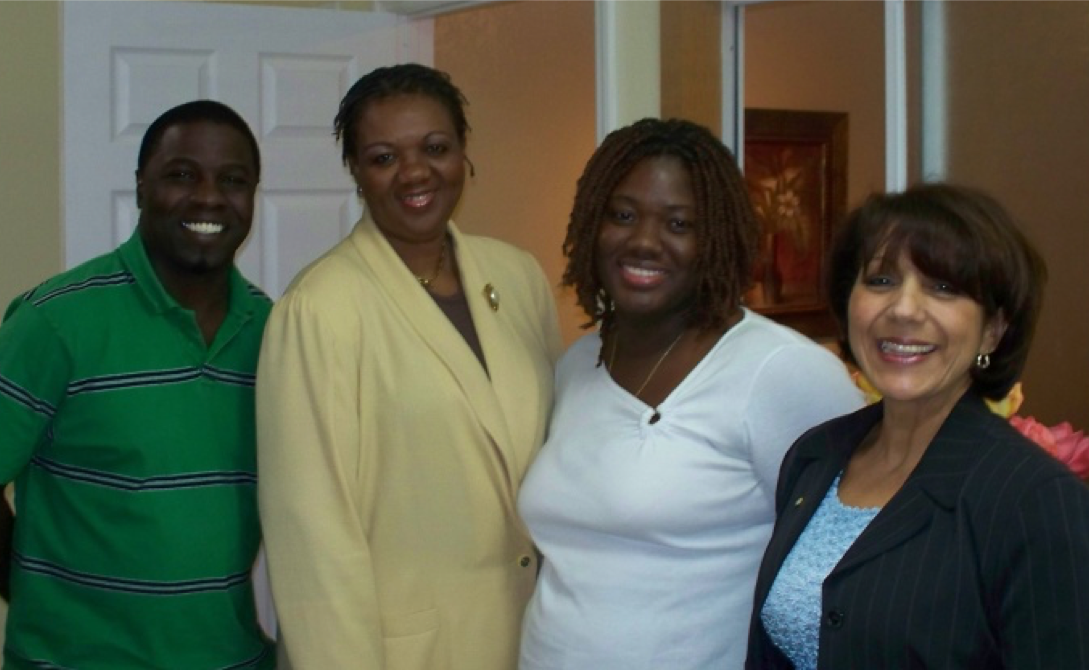 Martha Avila (above, right) became the first CEO. She continues to this day overseeing a network of 5 such clinics.
The 1930's Eugenics Movement
Our most recent push to legalize abortion in the US gathered steam in the 1930's as the eugenics movement became popular in universities and government. Eugenics, meaning "good genes," provided a glossy, academic-sounding, "scientific" framework to say that some races had "evolved" further than others. As the idea evolved into policy, Margaret Sanger, the founder of Planned Parenthood, joined with others to contain the "inferior" races through segregation, sterilization, birth control and abortion. Sanger wrote:
"The main objects of the Population Congress would be to apply a stern and rigid policy of sterilization and segregation to that grade of population whose progeny is tainted, or whose inheritance is such that objectionable traits may be transmitted to offspring[;] to give certain dysgenic groups in our population their choice of segregation or sterilization." ("A Plan for Peace," 1932).
Martha Avila and her team give me hope. Why? They are defending their neighbors—Black and Hispanic women targeted for abortion—and helping them overcome hard challenges to having a baby, parenting and sustaining themselves.
The end of racism requires the abolition of abortion. Abortion, as a business, is in our sights when minority pastors summon their churches to reject abortion and send forward leaders, like Martha, to fight for the young men and women among them struggling in a pregnancy related crisis. That is something we can all pray for and give to. Let us not grow weary in doing so.