Cuba suffers the highest abortion rate in the world.
(Among countries with 10 million+ people.)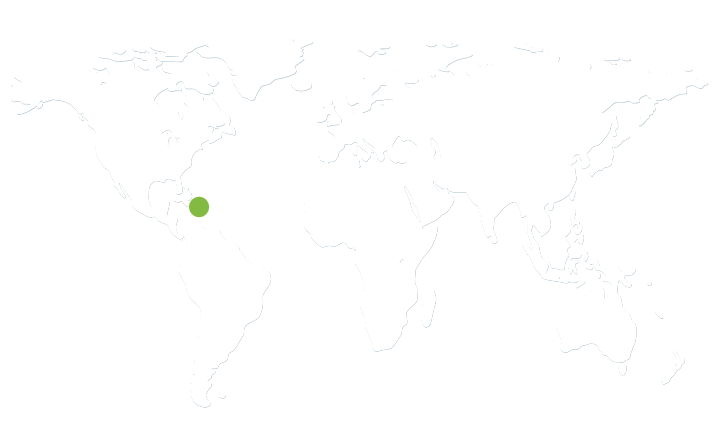 of all known pregnancies ended in abortion.
(Excluding fetal deaths and miscarriage.)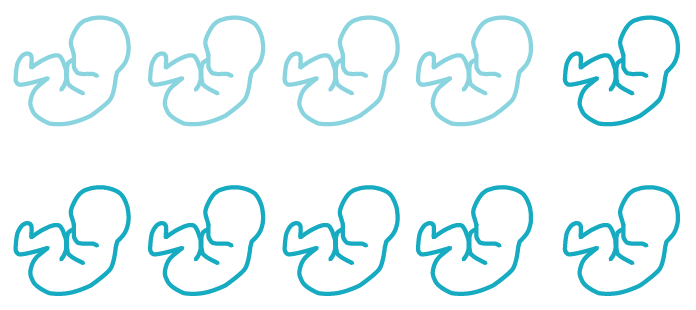 This means that approximately 4 out of every 10 babies conceived are aborted.
For every 1000 babies born in Cuba, another
This means that for every 10 babies born, approximately 7 more are aborted.
Highest Global Abortion Rates*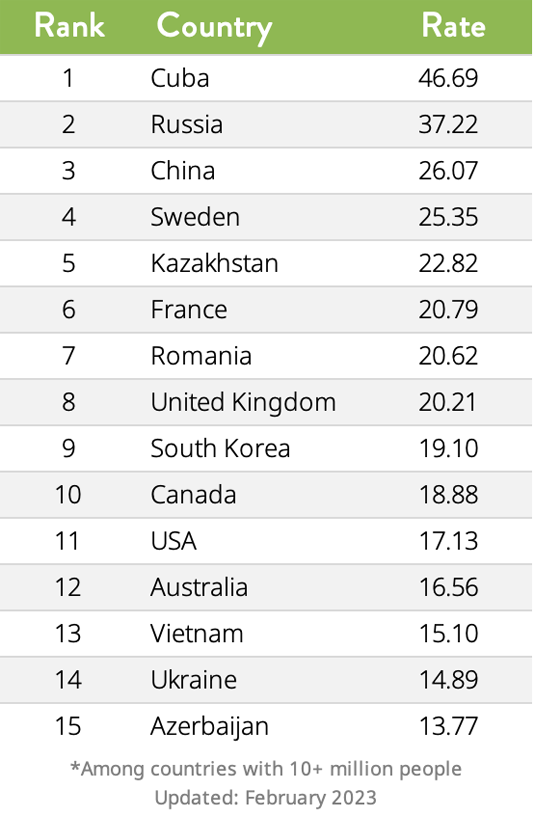 The abortion rate is the number of women out of every 1000, age 15-39, that had an abortion in a single year.
Worldwide, official abortion statistics are under-reported and incomplete. In some cases, like Guatemala, no data is available. In India, (by most estimates, second only to China in abortion numbers) official data is too incomplete to use.

Our data source is the Abortion Worldwide Report (AWR) [Informe Mundial del Aborto (IMA)] (Jacobson and Johnston, 2018). They provide reported and estimated abortions by year for 110 countries and other areas through 2015. You can find updates to this data here.
The Work
PassionLife teams travel to Cuba about 5 times a year. To date, over 600 pastors have been prepared to teach the Gospel of Life to their people and lead them to answer God's call to rescue the innocent.
Simplified, reproducible resources on biblical bioethics, prolife apologetics and crisis pregnancy intervention are translated and circulating freely in Spanish.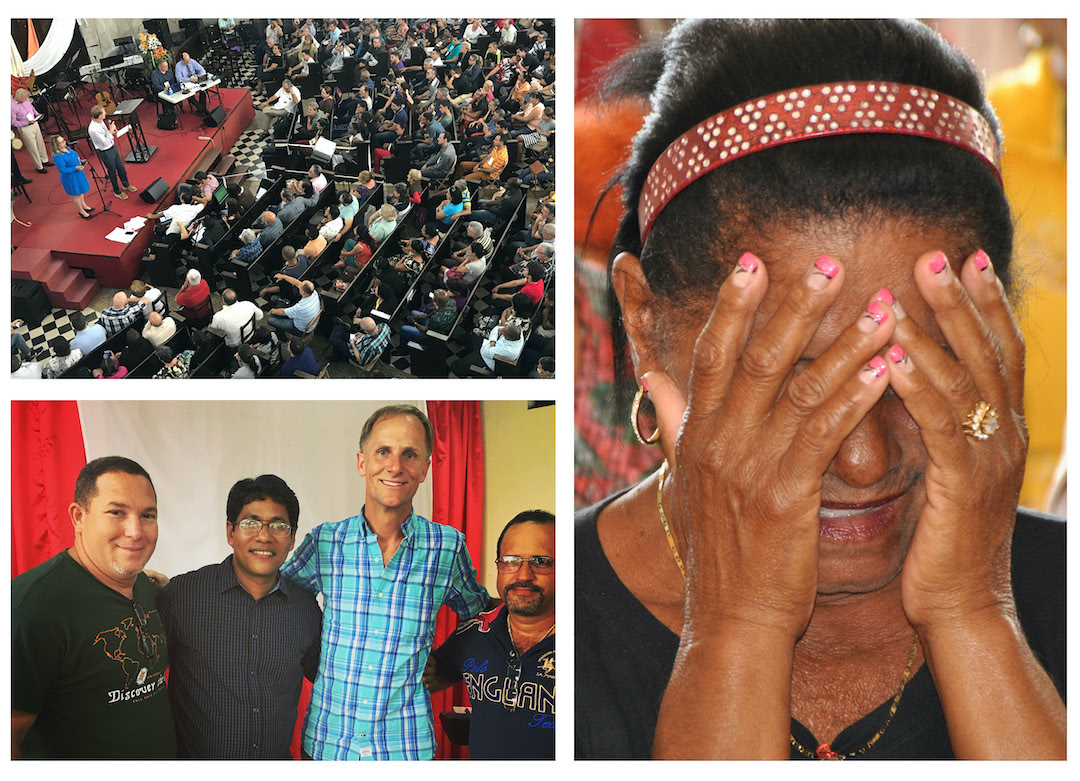 The Impact
"Soplo de Vida" (Breath of Life), a pregnancy crisis intervention ministry, sprung up soon after PassionLife's first training on the island. Burdened and prompted by the Holy Spirit, a doctor and 4 sisters in the church organized Soplo de Vida to reach the many women they saw in the grip of a pregnancy-related crisis.
Soplo de Vida is a Cuban-led, Cuban-funded ministry that not only rescues mothers and babies from abortion, but provides parenting education, Bible study classes for expectant mothers, and after-abortion trauma recovery retreats centered on the gospel. They are striving to reproduce the model, traveling island-wide to help other churches answer the call.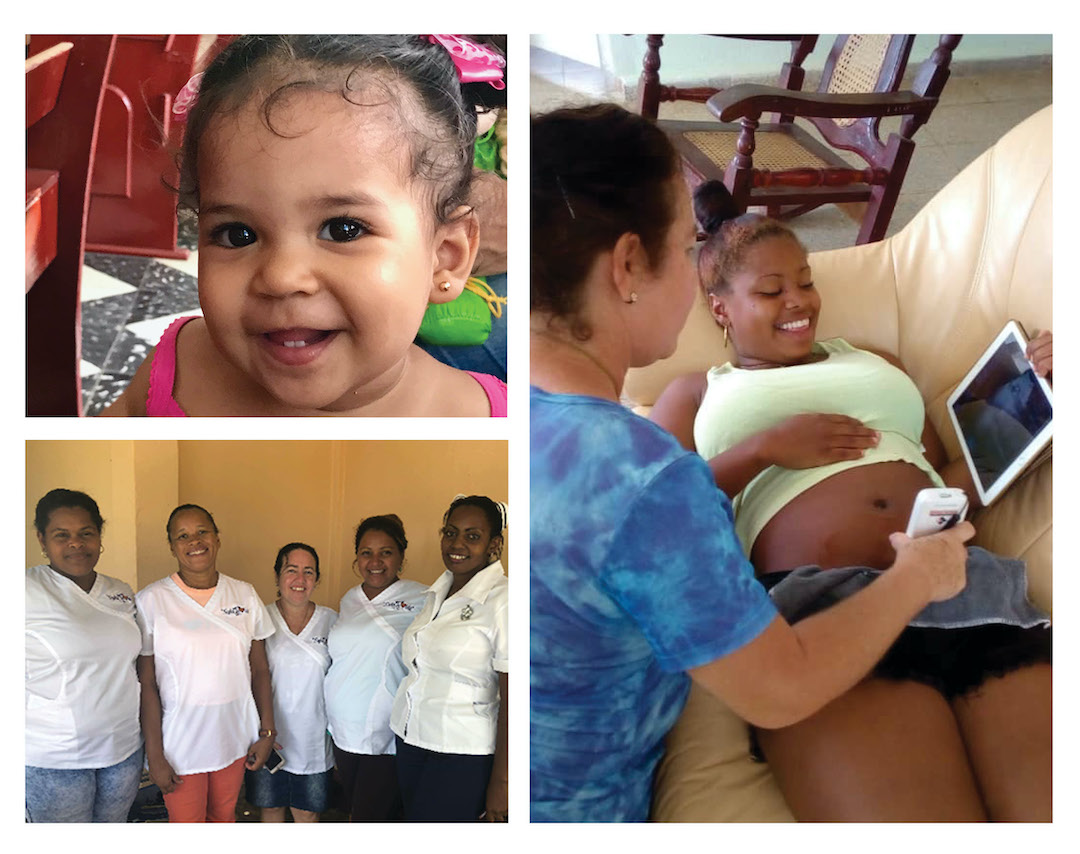 The Challenge
The Cuban people suffer from excruciating poverty and oppressive limits on their freedom. Abortion appears to many as the "only way."
The Church is vibrant and responsive. However, as we've seen in other countries, pastors training pastors among various church networks is usually the catalyst for the Church rising up to rescue the innocent. That key pastoral leadership team has not yet emerged in Cuba.  
Where abortion is most concentrated, you are most needed…
Three ways YOU can advance the work:
Connect
Do you have connections in Cuba? You can send them Gospel of Life Spanish resources and introduce us to them or encourage them to reach out to Mark Nicholson at mnicholson@passionlife.org.
Who knows? You may open a door for advancing a new work in one of the neediest countries in the world!
Give
Your gift to PassionLife will advance the work in Cuba, where we have a major initiative already underway.
Join the PassionLife newsletter to see the impact your gift is making and pray for the progress and challenges of the prolife work in Cuba.