Russia suffers the third highest abortion rate in the world.
(Among countries with 10 million+ people.)
of all known pregnancies ended in abortion.
(Excluding fetal deaths and miscarriage.)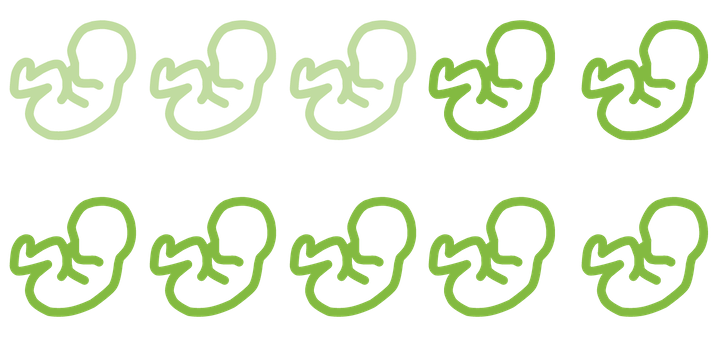 This means that approximately 3 out of every 10 babies conceived are aborted.
For every 1000 babies born in Russia, another
This means that for every 10 babies born, approximately 4 more are aborted.
Highest Global Abortion Rates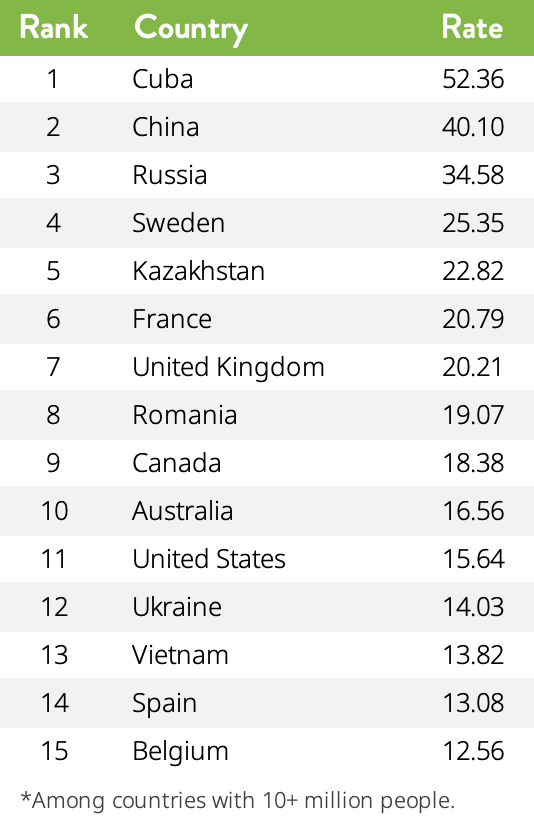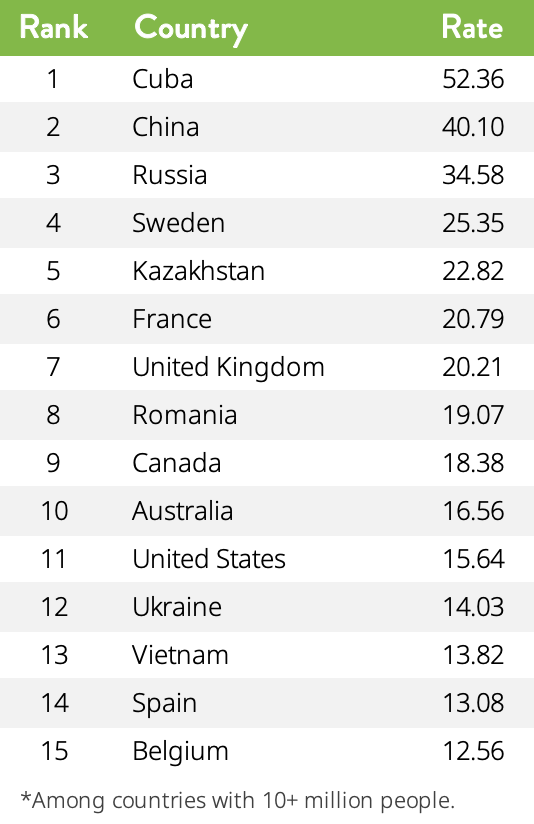 The abortion rate is the number of women out of every 1000, age 15-39, that had an abortion in a single year.
Worldwide, official abortion statistics are under-reported and incomplete. In some cases, like Guatemala, no data is available. In India, (by most estimates, second only to China in abortion numbers) official data is too incomplete to use.

Our data source is the Abortion Worldwide Report (AWR) [Informe Mundial del Aborto (IMA)] (Jacobson and Johnston, 2018). They provide reported and estimated abortions by year for 110 countries and other areas through 2015. You can find updates to this data here.
The Work
PassionLife's simplified, reproducible resources on biblical bioethics, prolife apologetics and crisis pregnancy intervention are translated and freely available in Russian. PassionLife hopes to extend our work into Russia in 2021.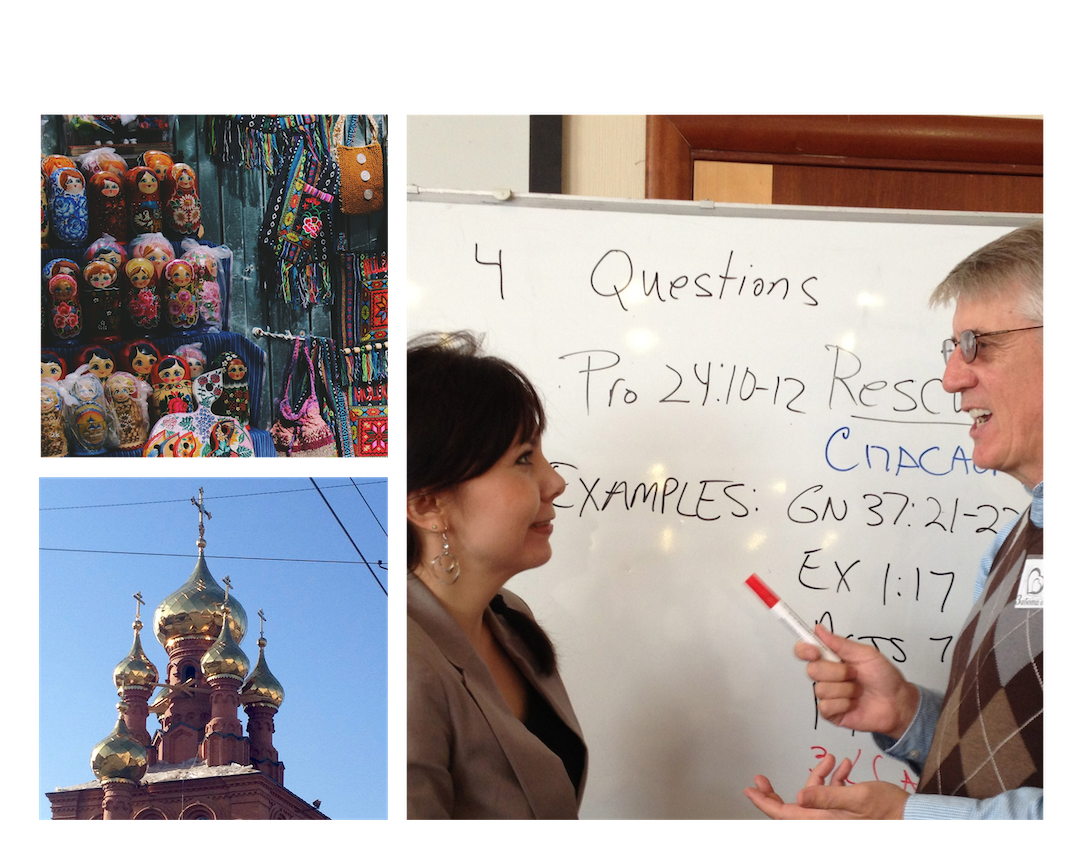 The Challenge
In 1920, Russia became the first country in the world to legalize abortion. Following the breakup of the USSR, abortion reached an apex in 1993. For every 1000 babies born, another 2,352 babies were aborted. 70.17% of all known pregnancies ended in abortion.
Since then, abortion has steadily declined. In 2012, Russia severely restricted abortion after 12 weeks and continues to provide substantial financial incentives for childbirth to offset their dire demographic decline.
Pray that abortion in Russia would continue to decrease! Ask God to open doors in 2021 for PassionLife to teach the Gospel of Life and call Russian Christians to rescue the innocent.
Where abortion is most concentrated, you are most needed…
Three ways YOU can advance the work:
Connect
Do you have connections in Russia? You can send them Gospel of Life Russian resources and introduce us to them or encourage them to reach out to Mark Nicholson at mnicholson@passionlife.org.
Who knows? You may open a door for advancing a new work in one of the neediest places on earth!
Give
Your gift to PassionLife will advance the work in Russia, where we hope to extend the prolife work in 2022.
Join the PassionLife newsletter to see the impact your gift is making and pray for the advancement of the prolife work in Russia.